Practice Information
Drop-in observers are welcome any time. Anyone can visit and observe a practice. If a prospective student and the instructor agree that Shorinji Kempo is right for that person, the person will be invited to join in Shorinji Kempo practice.

New students will be asked to complete an application form, which is sent to headquarters in Japan. After this official registration, a student can get a curriculum book and philosophy book to study Shorinji Kempo.

Monthly dues go toward rental of space, purchase of supplies, etc. Instruction itself is free, Shorinji Kempo instructors do not get paid to teach.

Sensei Hiroshi Onaka, 6th Degree Black Belt, oversees both Seattle branch and Seattle University branch in Greater Seattle area with the sub-branch masters.

Please feel free to drop-in and observe a class or participate!
---
Practice Place
The Japanese Martial Arts Dojo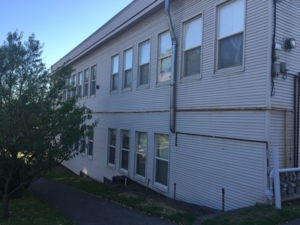 Practice Date/Time
---
Branch Master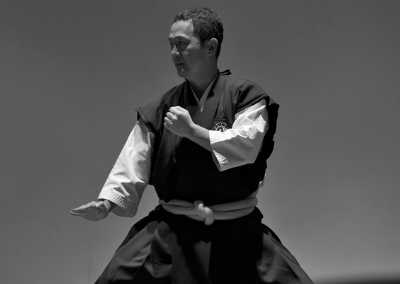 Hiroshi Onaka
Jun Hanshi 6th Dan

The branch master is Hiroshi Onaka, Junhanshi, 6th dan black belt(准範士六段)

Onaka-sensei first took up Shorinji Kempo at SeinanGakuin University, and after graduation continued practicing at under sensei Kinichiro Matsuda(松田欣一郎), 8th-dan at the Yamanote Dohin(山ノ手道院) in Tokyo. Later he returned to his hometown of Hofu in Yamaguchi prefecture and practiced under sensei Masaki Nagata(長田正紀), 8th-dan at the Yamaguchi Saikyo Dohin(山口西京道院), where he attained his 5th dan ranking.

Before he came to the US, he attended at Shorinji Kempo Busen School (少林寺拳法武専)for 11 years and graduated the last course.

He attained 6th-dan in October, 2005 as the Seattle branch master and Junhanchi(准範士)He also started teaching Shorinji Kempo at Seattle University since 2009.